The Old Gods Brought to Life by a New Generation on Juneteenth
Updated: Jul 14, 2021
Article by Head Editor In Charge Curtis M. Brown II
Photographer: JayLee Photography (IG: Jayleephotographyac)
If I were to ask you who is the mythological God of Thunder and Lightning. How would you respond? Most of our nerd-centric comic book readers are most likely answering "Thor" with a slightly condescending look on their face. It's also how I would have responded 3 years ago, though I've never been one to follow Norse Mythology.
I am an African-American who retains a pretty decent working knowledge of Norse, Greek, Roman, Jewish and Judeo-Christian mythology thanks to religion, mainstream media, public school, books and videogames. So obviously I've heard of names like Thor, Zeus, Jupiter, or--for our Christians--Jesus Christ as plausible responses for the question I asked earlier.
Honestly, those responses probably make up 99.9% of how most people would respond. I currently live in that 0.1%, since I recently learned about the African deity Shango. Now I know most of you probably have this face right about now: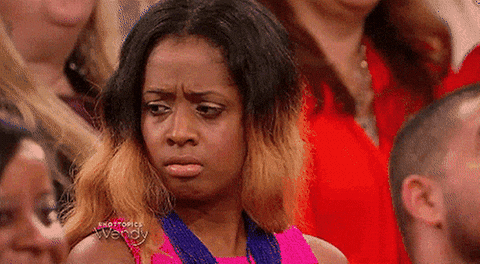 Allow me to explain: Ṣàngó is viewed as the most powerful and feared of the Nigerian orisha pantheon. He casts a "thunderstone" to earth, which creates thunder and lightning, upon anyone who offends him. Shango is the immensely powerful Lord of Thunder, Lightning, and Fire.
If I do say so myself, I think he could kick Thor's pretty blond a** all over Asgard. Ṣàngó is a duel axe-wielding, womanizing, drum-beating, African warrior. As the wielder of lightning, Shango provides victory over enemies for those who supplicate to him; and protects from all evil. He is widely feared as a instrument of divine justice. He is also Black AF!
Yet, I bet you have never heard of him. As a matter of fact I bet you haven't heard of the majority of the pantheon of Yoruba or Egyptian deities. I'm ashamed to admit I didn't either, until I began researching African mythology a few years ago. I fell in love with the rich history, the cautionary tales, and powerful characters who actually looked like me. I was amazed so many of us, the children of the African Diaspora, have no idea of our own culture, our own stories, our own mythologies. Yet we've been force-fed everyone else's culture for our entertainment, and when African mythology is rarely presented...it's always in a negative or evil veneer.
So for years I've set out to tell our stories in a positive way through our Head Nerds In Charge platform. Enter Demetrius Holt, or as many of you may know him HellSpawned Cosplay. Recently, Demetrius has reached social media fame by being featured in April's edition of Men's Health Magazine. He was praised for being one of the trailblazers in the cosplay community fighting for the inclusion of Black faces in all spaces of main stream media. Demetrius approached me with the opportunity to take part in this amazing idea he conceptualized to celebrate Juneteenth 2021.
Photographer: Harry Crosland ( IG @Eyesofh_photography)
Demetrius pitched me the idea of inviting black cosplayers from all over the nation. The purpose was to gather for a Juneteenth photoshoot to commemorate and highlight African Deities, African Mythology, Blerd (Black Nerd) Culture; and for it all to come to fruition on Freedom Day. Ironically, this conversation took place sometime in February, almost 6 months before President Joe Biden would sign Juneteenth into being a nationally and federally recognized holiday the day before the event on June 18th 2021. As Demetrius would say, this idea was "lightning in a Mutha F**kin' bottle". Juneteenth plays a pivotal role in American history especially for African-Americans and, intrinsically, in Demetrius' family history.
You see, Demetrius' grandmother Lottie McGill helped found the Juneteenth celebration in Polk City, Florida at a time when it wasn't even nationally recognized. So, for Demetrius, this photoshoot on Juneteenth wasn't just for the Culture, it was also for the legacy his grandmother Lottie left behind. So, from the inception, this was a project Head Nerds In Charge collectively knew we needed to support. The impact of seeing people of color in a divine and positive light is exactly the narrative we strive to promote on our weekly web-show. We became an official sponsor of the event and actively worked with Demetrius and his collective of talented photographers, cosplayers, and award-winning cinematography team who documented the entire event. When I asked Demetrius what motivated him to even come up with this concept, he said: